PARIS 51 PRO Toothpaste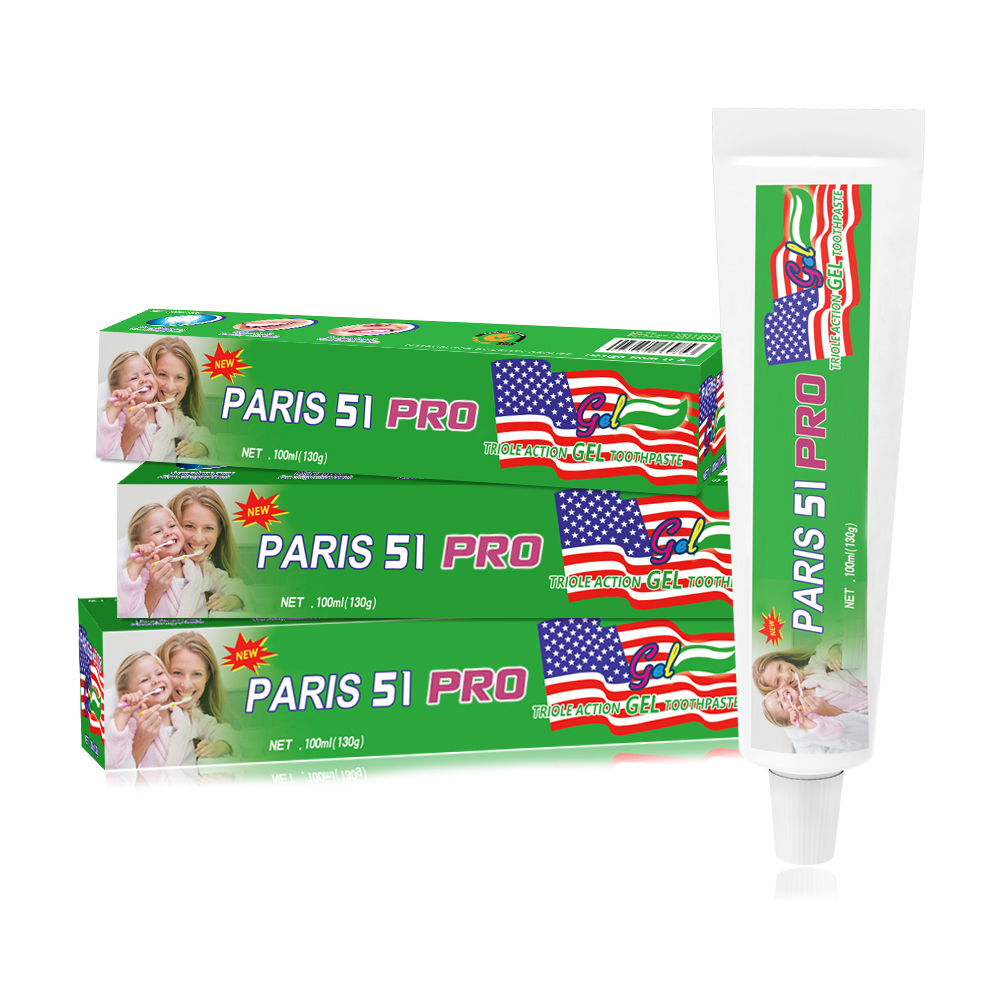 Helps actively repair acid weakened enamel for stronger, better protected teeth.
Helps deliver minerals deep into the enamel structure to help repair microdamage and rebuild enamel strength.
Restore natural whiteness and helps protect against the effects of acid erosion from daily acidic foods and drinks.
Offers lasting sensitivity relief, enamel strengthening, and fresh breath (with twice daily brushing).
Active Ingredients:
Sodium Monofluorophosphate 0.76%
Triclosan 0.10%
Other Ingredients:
Hydrated Silica, Whitening Silica, Sorbitol, Sodium CMC, Sodium Lauryl Sulphate, Sodium Benzoate, Sodium Saccharin, CI 19140, CI 42090, Flavour and Purified Water.
NET WT. 130g
Purchased together with our PARIS 51 Toothbrush for a better price!
Frequently bought together